Requirement for South Dakota Food Safety Managers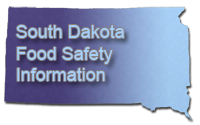 Certified Food Managers (CFM, CPFM):
There must be at least one person on your staff, who has passed an approved food service manager training program (a CFM). There must be at least one CFM or a food handler working during all business hours.
Save your time, now you can train online for your Certified Food Manager (CFM).
PSCC's Certified Professional Food Manager (CPFM) training is an excellent resource to become a Certified Food Manager in South Dakota. This covers anything from the effect of personal hygiene on foodborne illnesses to the symptoms of foodborne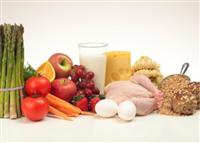 illnesses.

What are your responsibilities as a manager if your employee has a foodborne illness?
How do cooking time and temperature of food affect foodborne illnesses?
What are the hazards to storing, cooking, serving, and cooling certain foods?
• Train online at your convenience (online ~ 8 hours)
• Schedule the proctored exam (at your convenience), which takes about 1 hour. Proctored exam has extra fees, which are paid to the Proctor. South Dakota state requirements allow online training, but the exam must be in person, with an approved proctor.

Requirement for South Dakota Food Handlers
Responsible Serving of Food, South Dakota Requirements:
ALL Food handlers must be able to demostrate knowledge (per South Dakota statutes). There must be at least one food handler (or a CFM) on staff during all business hours. Food handler knowledge must include:
Required Knowledge must include details of cooking food statutes 44:02:07:28; and cooling food statute 44:02:07:32; clean tableware 44:02:07:25; and sanitation statutes 44:02:07:56 and 44:02:07:58.
Examples of training requirements:
• The minimum cooking temperature for pork, beef or other potentially hazardous foods
• How long these different foods have to be at that temperature before they are safe to eat
• The time allowed to cool potentially hazardous foods to the appropriate temperature
• Appropriate cooling procedures
• Many more...
Train at your convenience (online ~3 hours)
Print your certificate from your computer

Optionally, employers can track via the online student tracking system
These are just a few of the questions this course answers. The interactive online
Certified Food Manager
Course
from PSCC will provide you with good grasp of proper management in a food handling environment - from cross contamination to equipment and utensils to regulatory requirements. The online
Food Safety Certification for Food Handlers Course
will give your servers and food handlers the knowledge they need to act as responsible food handlers.
---